Time Lapse Documentation
Delair Bridge Improvements Program
This project highlights a large-scale bridge re-construction project that was shot for Conrail Shared Assets in 2013 - 2014. The Delair Bridge, completed in 1896 and heavily modified in the late 1950's is a vital link between Conrail's South Jersey Network and parent companies Norfolk Southern and CSX's transportation networks. With this upgrade Conrail can now handle heavier loads and larger trains fostering economic growth with Southern New Jersey ports and processing facilities. This project is part of an $18.5 million Transportation Investment Generating Economic Recovery (TIGER) grant awarded to the South Jersey Ports by the US Department of Transportation.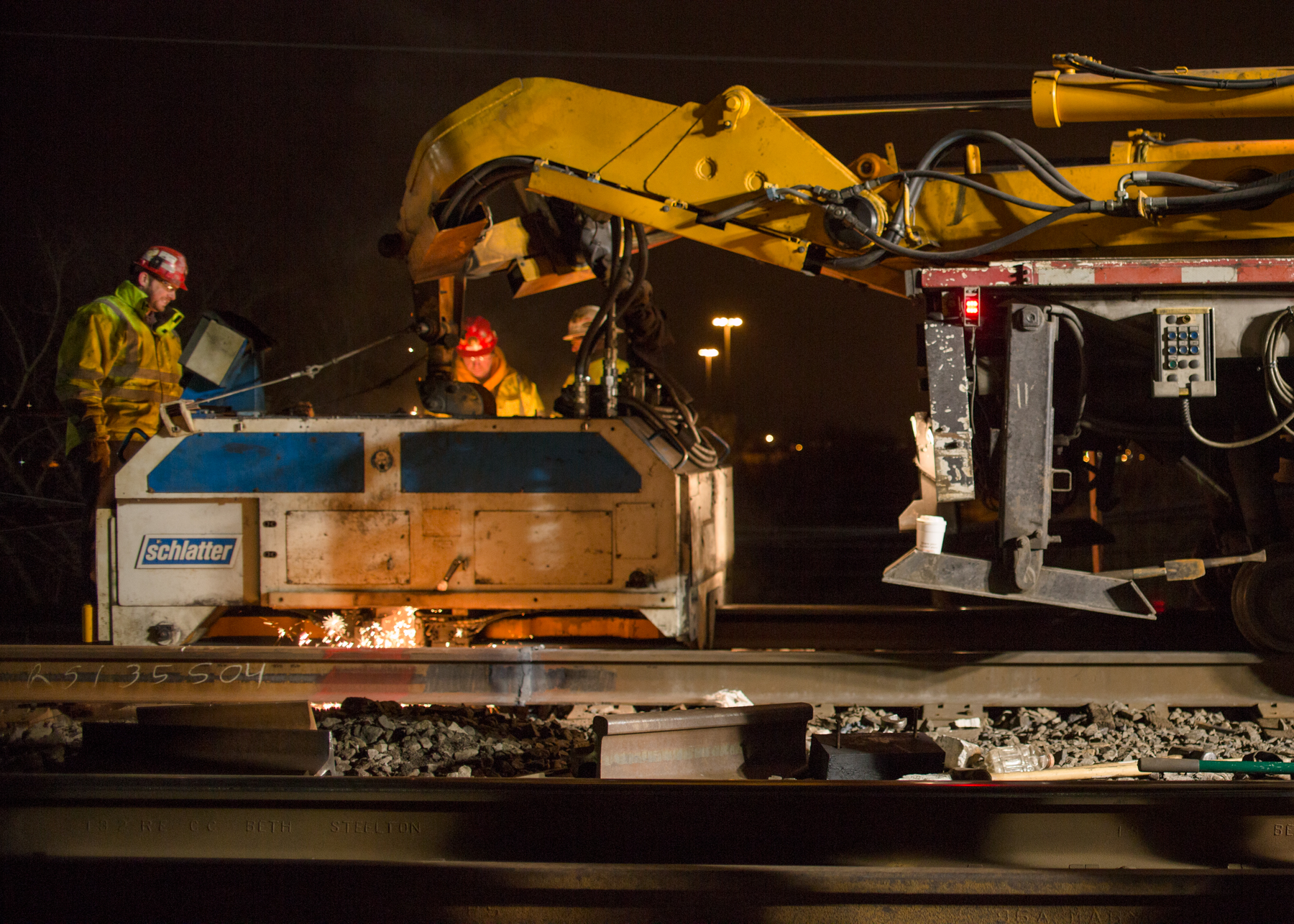 Alden Villa
Private historical documentation of a residence in Lebanon County, Pennsylvania designed by noted American architect Stanford White
Curated Exhbitions
All Aboard: Railroads and the Historic Landscapes they Travel: Railroads played a vital role in the development of the United States, providing the vehicle to feed the industrial revolution, the means to bridge the east and west coasts and the ability to move the American people, goods and raw materials over a network that greatly shaped the American landscape. All Aboard! is a celebration of railroads in the American landscape detailing some of the most transformative times in railroad history.
This visually stunning and informative historical exhibition was curated by Michael Froio for the Monmouth Museum of Lincroft, NJ in 2014 and features the work of eight renowned photographers including David Plowden, Jim Shaughnessy (both avaialbe courtesy The Center for Railroad Photography and Art), Ron Wright, Mel Patrick, Scott Lothes, John Sanderson ,Travis Dewitz and the work of guest curator Michael Froio. Also featured are vintage travel and advertising posters (on loan from the Private Collection of Bennett Levin). All Aboard! Railroads & The Historic Landscapes They Travel is an enchanting journey through the history and nostalgia the railroads evoke and the landscape they have traveled for over 150 years.
For more information about this traveling exhibition please contact Michael at: Michael@michaelfroio.com
Commissioned Work